Slash Z
Slash Z is a tool for Hack Club community members to schedule club meeting video-calls hassle-free.
It's free to use for any Hack Club community members, even without a Zoom Pro account. All you have to do is run "/z" in a Slack message.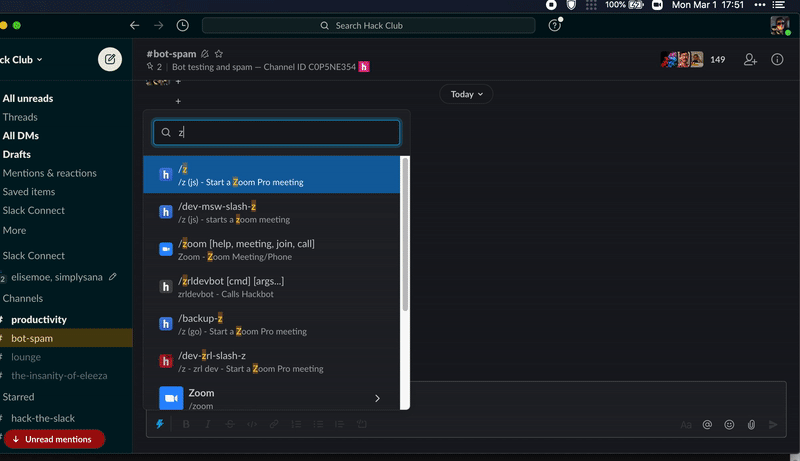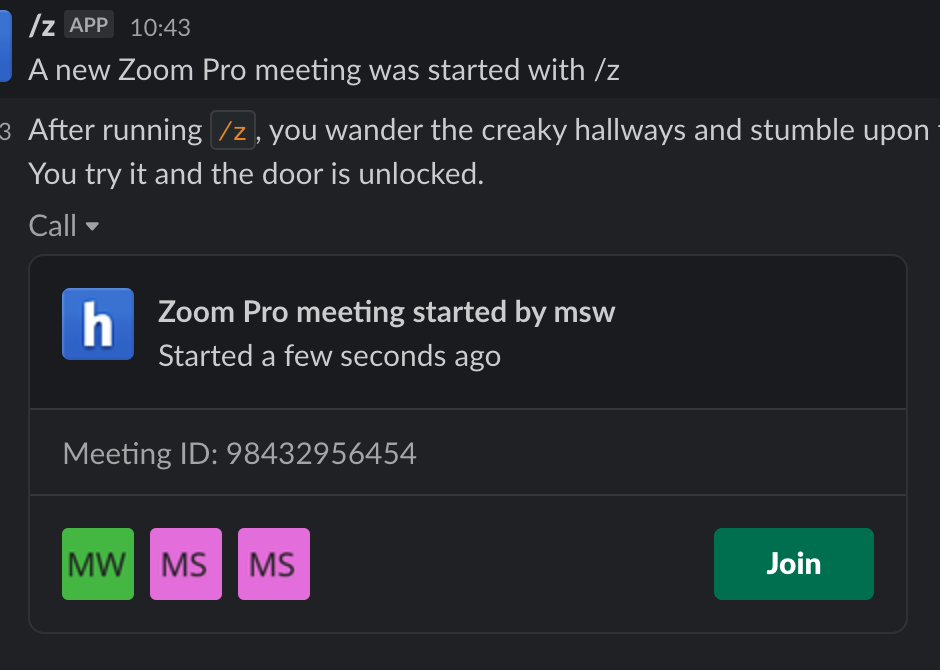 ---
Google Calendar add-on
New ✨
Need to schedule in advance, or have recurring club meetings? No problem.
You'll need to OAuth with Google and share calendar access so we can set up video-call links & add them to your events. Once you've approved the app, you'll be able to add video-calls with Slash-Z as easily as you would any other conference provider.
Keep in mind Slash Z is only provided to members in Hack Club's community, so you'll only be able to use the Google Calendar add-on if you already have a Slack Account that works with Slash Z.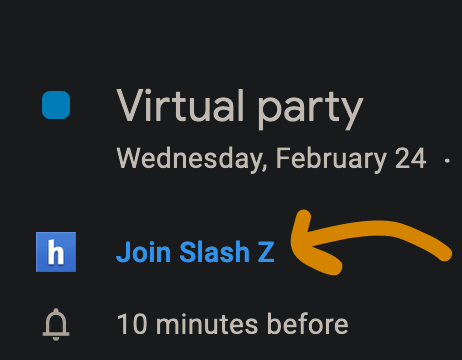 ---
The other stuff...
Just like everything else we do at Hack Club, the source code for the server and for the Google Calendar add-on are all open-source; you can read it for yourself to understand how it works.
For more details, you can read our privacy policy, contact info, and terms of service